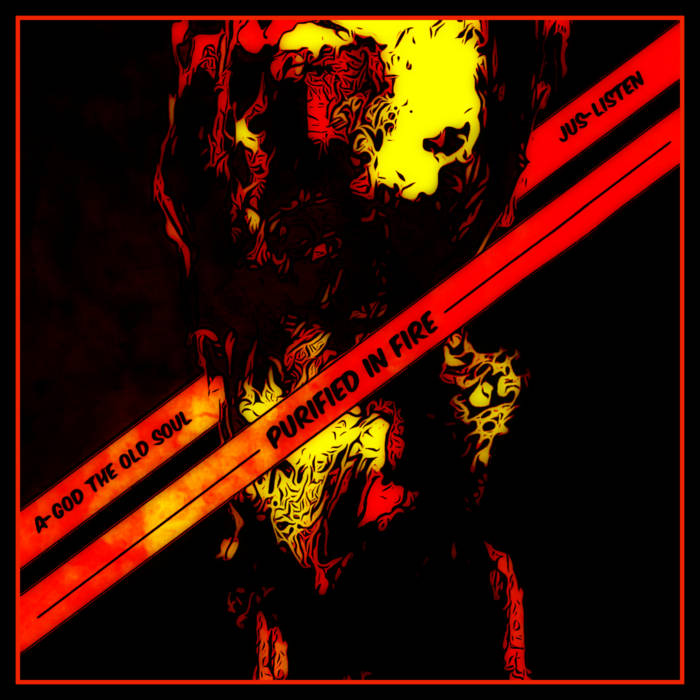 A-God
and
Jus-LIsten
met a few years back through mutual friend
Mo Rukuz
of
Grimewav
. After talking about a collaboration for some time,
A-God
started penning some personal tracks that would eventually become "
Purified in Fire
". The E.P. begins with a ruthless portrait of a life gone to waste with "
He Don't Speak
", only to add a little light with each following track. P.I.F. is a salute to the enduring nature of the human spirit.