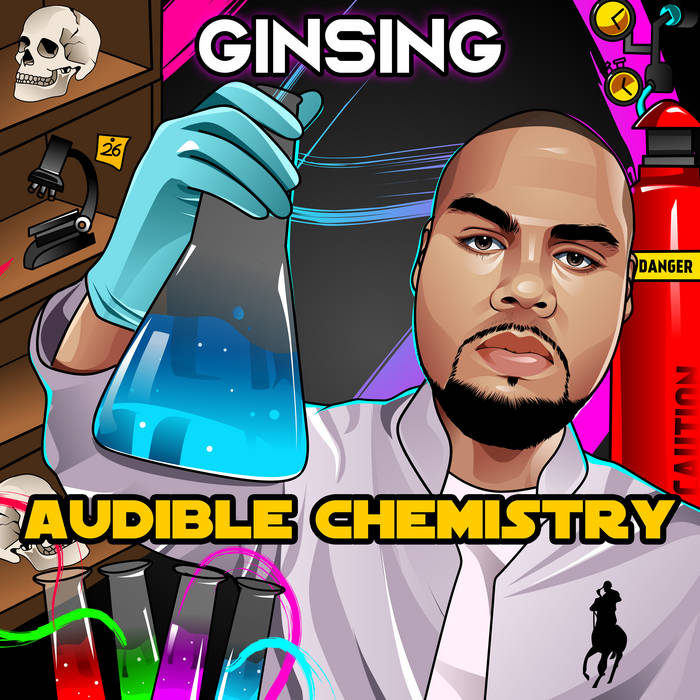 Ginsing presents his first full length solo album 'Audible Chemistry'.


Ginsing had released a handful of singles and then collaborated with fellow artists Skinny Bonez Tha Godfatha and Eclyse to create some EPs. He performed the vocals on the 'From The Ground Up' EP with Skinny Bonez Tha Godfatha. He created the 'Occams Razor' EP with Eclyse where he produced all the beats. The Brampton based MC/producer now brings out his first full length project which is fully written, recorded and produced by himself.

'Audible Chemistry' delivers boom bap tracks with hard hitting lyricism as well as some reflecting, introspective, and relaxing lyrics. Ginsing displays his devotion to the underground boom bap sound in terms of lyrics and production all throughout the project.

Ginsing invited Essence and Eclyse for guests features. The cuts on the record are done by the Voodoo Docterz DJ's Skinny Bonez Tha Godfatha and Foreign Dialect. The album is fully mixed and mastered by Skinny Bonez Tha Godfatha.