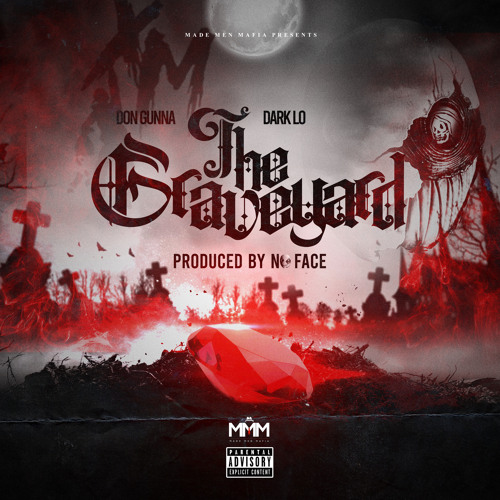 Up-n-comer Don Gunna is not only co-signed by Dark-Lo, after doing a couple collabs, they did a full EP together. Lo says that he and AR-Ab both think Gunna has a "distinctive, aggressive voice" that "the streets need to hear." "Bilingual" is the lead single off their EP, "The Graveyard," which was recorded before both men started serving jail time.

Gunna quote
"I am from Allentown, PA, so I was always a big fan of Lo and wanted to work with him on something more than just a feature. With 'The Graveyard' (EP), I got to actually lock in the studio with him. I saw how hard he works at his craft and the thought that he puts into each word. He was in the zone when we recorded this project, and we ended up knocking it out over a couple of long sessions."

Dark-Lo quote
"I first connected with Don Gunna when me and Ab did some tracks with him for one of his projects, and we both thought he had a distinctive, aggressive voice, the kind of voice the streets need to hear. Then we reconnected last summer when he reached out about some features, so I had him come through the studio. We just started knocking out tracks and we had planned to keep going and do a full album together, but my sentencing day came and our time was up."