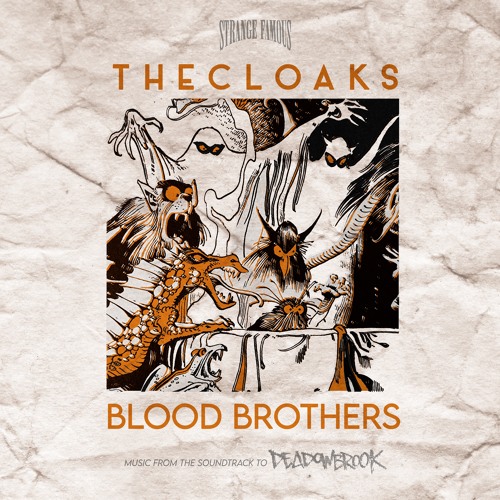 It's SFR #Halloweekish!
A week(ish) full of #SpookySeason treats for our #StrangeFam - and we've decided to treat you to a sneak peek at a project we have in the works!
In 2024, Strange Famous Records invites you to experience the legend of DEADOWBROOK, the story of a trio of hapless investigators who discover that their town is inhabited by supernatural and satanic beings of all kinds - who all happen to speak through rap songs. The concept may sound familiar, but we promise you've never heard it sound quite like this... because there's never been a town quite like Deadowbrook.
Between now and October 31st, we'll be releasing 4 tracks from the project for you to stream. On Halloween, we'll make the downloads available for 24 hours only, so you can store these demonic sounds in your personal crypt for eternity - or at least until you can stream the full album next year. On November 1st, these songs will disappear as mysteriously as they arrived!
The third leak is "Blood Brothers" by The Cloaks, a super(natural) duo from deep beneath Los Angeles consisting of Awol One & Gel Roc. The track, produced by Mopes (who did the beats for the entire LP), is a looming dark shadow that has come to life, a pocket of evil populated by the dead and undead alike & all manner of nightmarish creatures threatening to manifest at every turn.