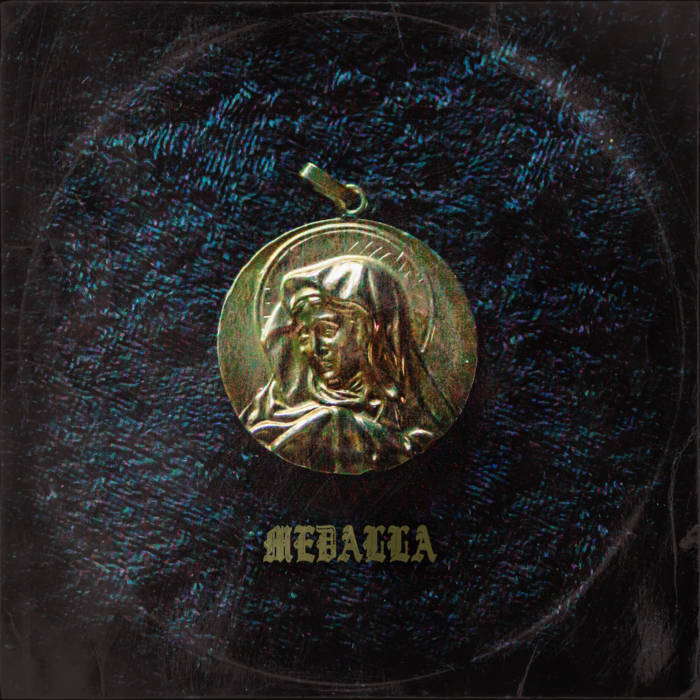 MEDALLA is BigDaddyChop x Mon$rock x Nán Fiero.
"A lesson in gritty samples, thoughtful instrumental interludes, and back-to-back bars in English and Spanish to remind you that the underground is raw and unadulterated in its rawest form. Passionately creative with a fuck-off attitude. - Inkwellblack
__________________________________
This one is special.
For starters, this is the medallion my dad passed down to me from his dad. After listening to the lyrics, it just sounded like some gold medalist sound music worthy of a cold piece.
We manifested this album through building at various Flipabeatclub events. When we finally connected it was organic. Feels like we caught a wave. I cooked up 12 beats in a couple of hours just to lock it down. Then I pulled some records that resonated with me and sliced them up in my S2400 to keep that gritty, chunky sound of vinyl.
Chop and Nán glide over the nuances of each beat. As a fan, I love hearing these cats trade bars back and forth. It's an element that's kind of lost on rappers these days. But these are MCs. You can't put Chop and Nán in a box and call them Mexican rappers. As a Chicano, I love the fact that they show pride in our culture, but they don't twist it, whether it's beats, lyrics, or anything else. To mamas.