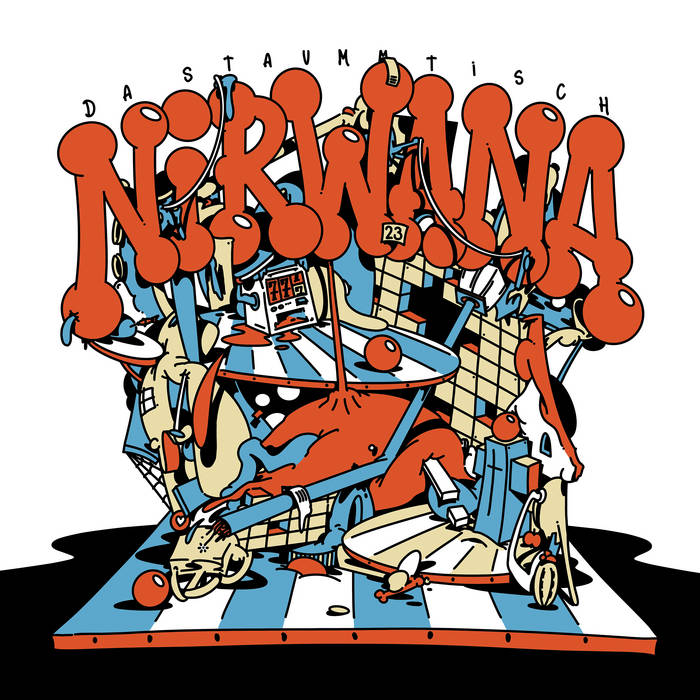 All lyrics written by Staummtisch (Antrue, Freistil & Roleee Solo), featuring Holunder (A2), David P (A2), Guilty Simpson (A5), Celph Titled (A5), Heinrich Himalaya (A6), Yo!Zepp (A6),Sayne One (A6), Ohvo (B3), Slimkid3 (B5) & Larina Williams (B5).
Produced by Concept (A2, A3,A4, A5, B2, B3, B4, B5), Flip (A1, B6), I.L.L. Will & Tristanhood (B1) & Roleee Solo (A6). Cuts by Concept (A1, B5), Holunder (A2) & DJ Dan (B1).
Additional vocals by Lela (B4), guitar by Flip(B5), bass by Stephan Kondert (B3, B5) & saxophone by Evelyne Leeb (B5).
All tracks mixed and mastered by Flip at Texta Dom Studio. Artwork by Jakob the Brother.
Where the city stops telling its stories, Staummtisch finds the great in the small and elevates the ordinary to the extraordinary. It is about attitude, about winning and losing, about one's own transience and above all about the principle. Hip Hop is not dead, it just has a hard time right now. As children of the golden 90s, Antrue, Roleee Solo and Freistil from Linz's Tonträger Records warehouse have been delivering consistently sample-based New York sound for almost 20 years now, soaring to unprecedented heights with dialect rap á la Stahlstadt - only to rain down a hail of drum breaks, punch lines, flow variations and catchy hooklines on the faithful listeners.