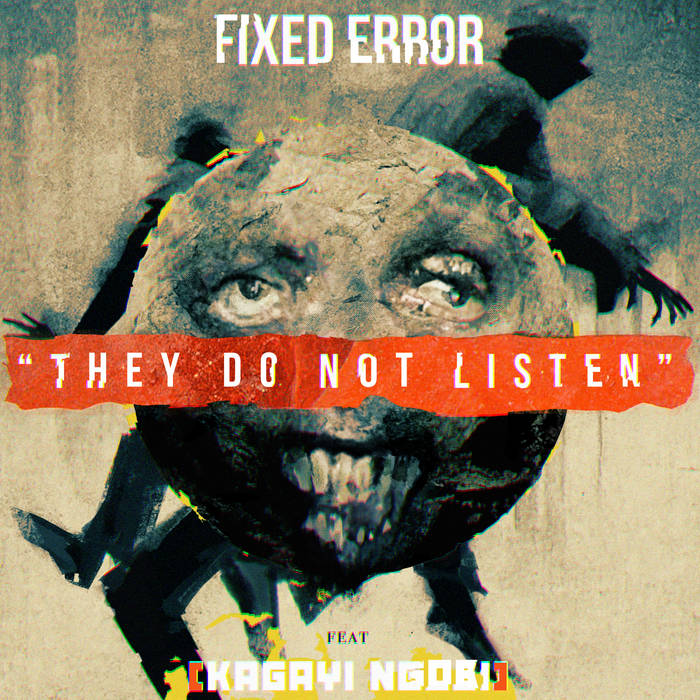 New Music Sensation Fixed Error Unleashes Explosive Single Featuring Ugandan Poet Kagayi Ngobi
Fixed Error, the dynamic and socially conscious musical force, is back with an electrifying new single that's sure to light a fire in listeners' hearts. This latest release showcases the powerful poetic talents of Ugandan wordsmith Kagayi Ngobi and unapologetically addresses the pressing issues of our time.
In a world where frustration and discontent simmer beneath the surface, Fixed Error's latest offering brings to the forefront the searing anger that festers within communities grappling with political apathy and unresponsive law enforcement. Kagayi Ngobi's incisive lyrics serve as a rallying cry, reflecting the unmet needs and grievances of marginalized voices in the ghettos. It's a raw, unfiltered expression of the silent rage that resonates with those who feel neglected.
"Anger is rising because the real needs of the people are not seen or talked about, and all the politicians are doing is spreading propaganda," says Fixed Error. This collaboration doesn't hold back, highlighting the genuine frustration felt by those who have been marginalized for far too long.
The single is an unapologetic street anthem that calls out those in power, urging them to address the plight of impoverished communities struggling in the slums. These people are not to blame for their economic circumstances; they are only to blame for being poor. However, they deserve a voice and the attention of those in positions of power.
Fixed Error's music has always been a conduit for social change, and this single is no exception. It's a powerful reminder that the time for real change is now.
Fixed Error's latest single featuring Kagayi Ngobi is a visceral and hard-hitting reminder that we must address the pressing needs of the marginalized in our society. With this release, the call for change is louder than ever, and it's a rallying cry for those in positions of power to take notice and take action.