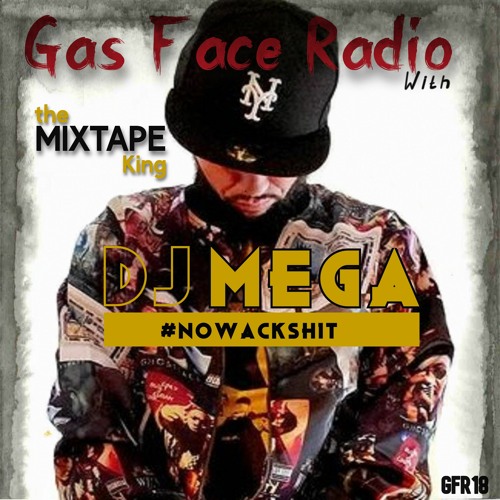 Gas Face Records presents DJ Mega with the #NoWackShit Show S1 - E22. Recorded on 08082021.
DOWN LOAD ALL MIXES @ GASFACERECORDS.COM
TRACKLIST:
Cydney Poitier ft. Hiku (the nature boy) - No Way Out
Dark Lo & V Don - Born Blessed
True Cipher ft. Smoovth - Master Class
DJ Muggs & Hologram ft. Big Twins & Meyhem Lauren - Moon Rocks
Bub Styles & ARVX - Focaccia
Body Bag Ben & Ricky Hyde ft. GoToMar$ - Hyde The Body Bag
MidaZ THE BEAST & Sharp - The Season
Bodega Bamz - Let The Lord Work
Ransom & Big Ghost LTD - Lord Starks
Portman L & Nonchalantly Zay - Til The End
Rigz ft. Mooch - Beach Chairs in Marcy
Ransom & Big Ghost LTD ft. Lou, Vinnie Paz & ILL Bill - Off With His Head
Rome Streetz & Futurewave - Most High
Rigz - Coconut Water
True Cipher ft. Smoovth - The Work
RLX ft. Crimeapple - Esa Golosa
Mindframe ft. Aida & Mike Titan - Rare Gemz
Don Gunna - The Hustle is Sold Separately
Vino La Mano (B$F) - The Chin
Primo Profit & RLX - Dopeman
Da Inphamus Amadeuz - Never Make It
Angill ft. Method Man - My Word
Termanology & Amadeus 360 ft. Sheek & Lil Fame - Black Mask Pt. 2
Beenofficial ft. Flee Lord - Perseverance
Gambit ft. D.O.V. - Frontlines
Agent ft. Planet Asia - The Gathering
Meeco & DJ Access ft. Skyzoo - ME
Hype ft. Che Noir - New School
Kold Blooded ft. Freddie Black - Body Rocka Cuts
KVBeats ft. Pacewon - Jump Up Quick
Del Haze ft. Jojo Pellegrino - Hired Hit
True Cipher ft. MidaZ THE BEAST - The Skinny
Nas & Hit Boy ft. Ms. Lauryn Hill - Nobody
DJ Mega Shoutout Outro...