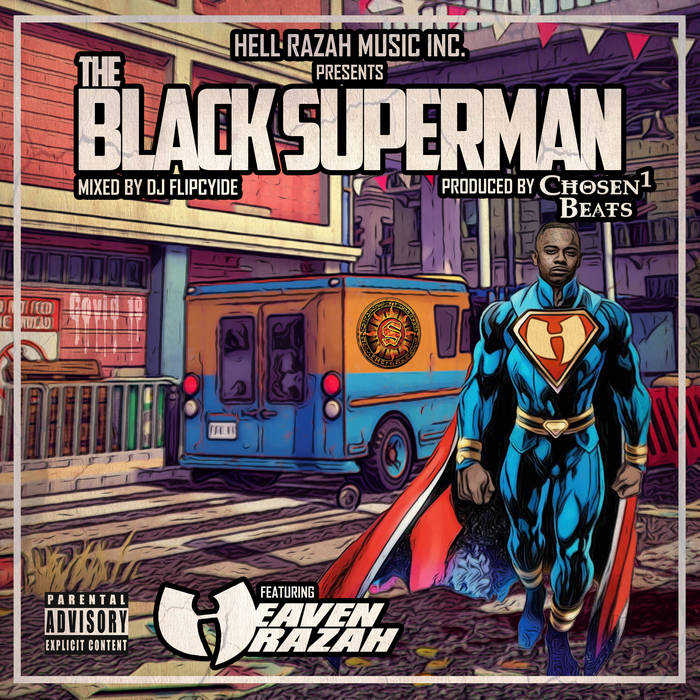 Hip-Hop needs saving!
WHY? There is no balance
HOW? Heaven Razah, Chosen1 Beats & DJ Flipcyide decide to join forces
WHAT? The BLACK SUPERMAN album

Fresh off his award winning documentary, Risen: The Story Of Chron "Hell Razah" Smith, chronicling his battle with a dangerous brain aneurysm, the critically acclaimed emcee, Hell Razah of the Wu Tang affiliate group Sunz Of Man returns as Heaven Razah. This time around he enlists underground producer Chosen1 Beats, also from Brooklyn to provide gritty & raw soundscapes. The result is BLACK SUPERMAN which plays like a movie in part to the cohesive skits provided by DJ Flipcyide. Deeper than the shoot 'em up drug tales of his contemporaries, Razah shoots for your dome with the precision of his laser vision raps.