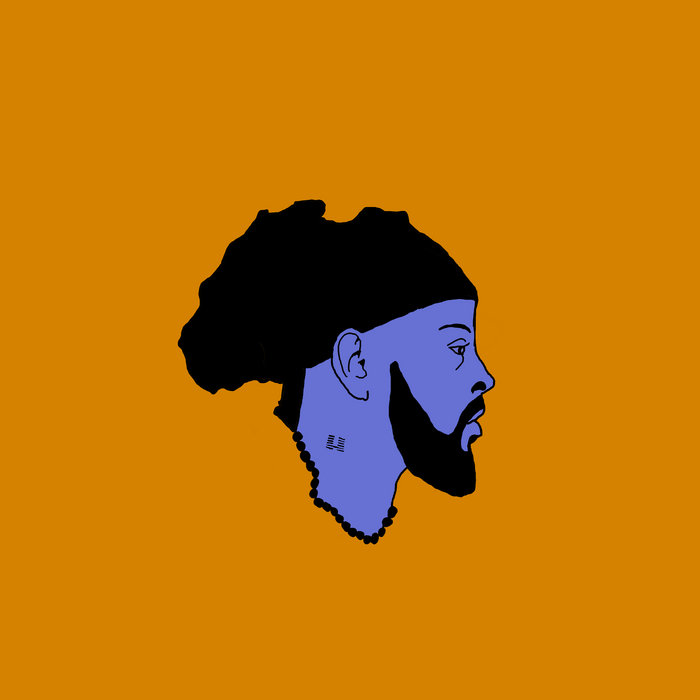 Album Synopsis: "The Price of Bread" LP by NE$$ x baby J
Following up their critically acclaimed 2020 collaborative project '21st Century Blues', RBG rapper NE$$ and UK producer baby J return with "The Price of Bread", a groundbreaking concept album that dives deep into the lived experiences of oppressed communities navigating the harsh realities of capitalism.The term "the price of bread", often referring to the state of inflation at any given time, is an ideal title for an album exploring these themes in a time when inflation is at the highest rate it's been in decades. In true hip hop form the word "bread", slang for money, transforms the title into a paradoxical double entendre "The Price of Money". In this context, the album fearlessly poses a poignant question: "What is the cost of money, or to put it plainly, what does it cost us to make money, to navigate capitalism?" Through the prism of Black and Brown experiences, NE$$ and baby J lead us on an introspective journey into the true cost of living in a society governed by economic divisions.
Doubling down on this concept, the album's tracklist is a veritable anthology of money-themed titles (Sell Our Pain, Human Capital, Stripper Money, Dollar 2 The Fire, For The Bag etc), each serving as a chapter in a larger narrative.
In the same vein as 21st Century Blues, producer baby J (Amy Winehouse, Skinny Man, dead prez, etc) weaves a broken, lo-fi, and slightly out-of-tune dystopian soundscape. It resonates like the echoes of dusty, long-forgotten 60's records, but what's astounding is that no samples were used in creating this haunting and mesmerizing atmosphere. This unique auditory canvas allows the listener to immerse themselves fully in the stories and emotions presented in this album and sets the stage for NE$$'s storytelling and lyricism to paint vivid pictures of lumpenproletariat life.
Known for his work with Brooklyn duo Weekend Money and dead prez affiliated rap group A-Alikes, the seasoned hip-hop veteran takes center stage as a modern-day griot on this opus. His lyrics peel back layers to reveal a world where every dollar counts and every decision can be a matter of life and death. On lead single "Stripper Money" featuring Griselda's Conway the Machine, NE$$ muses, "Vicious cycle, sh*t is psycho, sick twisted experiments gone bad, sh*t a debacle, we livin' now though, chase dough but still a side show, hustle hustle, micro within' a macro". While on stand out track "Human Capital" featuring Octavia Yearwood, he laments, "Human capital cha-ching ni**a collateral, to their forefather your ancestors was cattle dude, middle passage, chattel slavery, that's how they do, fast forward 200 years ni**a we actually food, belly of the beast, millions in them jails, meanwhile in them streets…". His evocative storytelling draws upon the darkest moments in history and contrasts them with the present-day struggles in the streets. Finally on the ominous "Stick Up Kids", NE$$ intimately narrates the story of an immigrant youth gone bad , "From 11 to 14, few years later, kicked out a couple schools, home life still unstable, now he hittin' licks, helping put food on the table, a little shopliftin', catching vics (victims) coming from the train though…". His perspective isn't just a collection of short stories; it's a testament to a man who can see beyond his current situation, envisioning a world where things could be different.
The Collaborative Force
With baby J steering the ship and NE$$ providing the lyrics and vocals, "The Price of Bread" unites talent from across the globe to deliver a haunting and powerful message. Their years of collaborative chemistry are on full display, shining brightly across the 12-track lp, a testament to their resilience in crafting the album despite geographical distances. Late-night FaceTime recording sessions, back & forth Whatsapp voice messages, and the seamless exchange of audio files via Google Drive kept their creative spark alive whilst on opposite sides of the Atlantic. They vow to continue the series under the umbrella "TheSystemDontWork", their newly formed agitprop art brand & boutique record label, with projects already in the works from the trans-atlantic duo along with a network of collaborators spanning both countries.
Tracklist Highlights
The album flaunts an impressive tracklist, graced by a carefully curated roster of guest appearances, with standout songs "Sell Our Pain", the aforementioned "Stripper Money" ( feat. Conway the Machine), Illegal Business (feat. RBG comrade Coach NYM & Rukus) "Vice Grip" (featuring Houston rapper Fat Tony), among other gems. Each track is a chapter in this narrative, building upon the last to construct a complete picture of life within a system that often seems designed to keep marginalized communities in the shadows.
Through its powerful storytelling, emotive production, and unapologetic authenticity, "The Price of Bread" emerges as a seminal album within the contemporary underground hip-hop renaissance, a cathartic offering that captivates, challenges, and inspires in equal measure. NE$$ and baby J invite you to join them on this evocative journey, offering a unique perspective on the world we live in, the price we pay and the hope we hold.