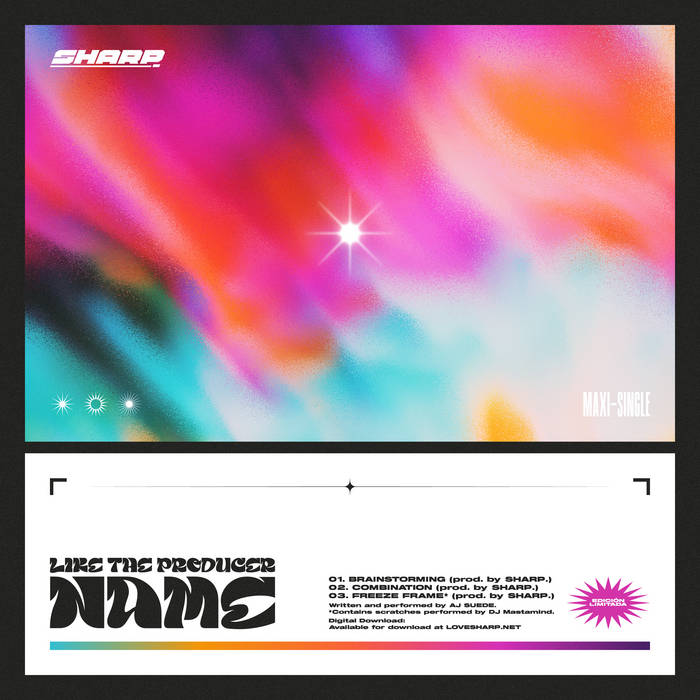 Introducing the new maxi single featuring three tasty tracks, all expertly produced by SHARP.
Written and performed by the talented AJ Suede, this digital treasure also features the impressive scratching talents of DJ Mastamind on 'Freeze Frame'.
Immerse yourself in this sonic experience, now available for download along with the instrumentals at LOVESHARP.NET.